4 of them are 'sweg.'
Last week we yelled at you five things that we like about Great Escape Festival and we also recently stated the reasons why we like Jimothy Lacoste – both in an easy-to-read, list format, suitable for the minuscule attention span of your millennial mind.
Cult of the Damned's new album will be released on Friday 13th and as such, for our weekly clickbait-listicle article inspired by modern journalism, we're going to give you 5 things we like about the British hip-hop super group.
ONE: 'Sick raps over sick beats.' – Salar, 2018
In our 5 MINUTES WITH… COTD interview that will surely get more than one plug in this article, Salar described the sound of the new album. In doing so, he summed up what Children of the Damned and the preceding Cult of the Damned are essentially all about.
They've got some of the finest producers that British hip-hop has ever seen among Blah Records' ranks like Reklews, Morriarchi and Lee Scott, mixed with some of the finest rappers that British hip-hop has seen ever among Blah Records' ranks like Salar, Milkavelli and Lee Scott. And Bill Shakes. And King Grubb. And Barebase. And Sly Moon. And Black Josh. And Stinkin' Slumrock. And others.
2: BRICK PELICAN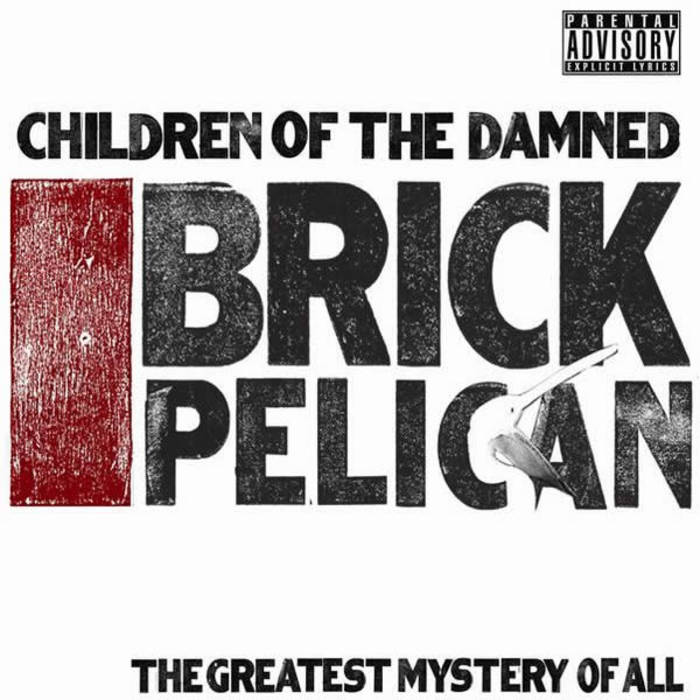 The group's second album stands as not only one of the 'Greatest Mysteries of All,' but one of the greatest underground hip-hop albums to come out of this country.
Involving artists from all over England, spanning Runcorn, Blackburn and a trendy place called 'London,' Brick Pelican is an enormous cohesive mess and plays like the funkiest hip-hop record you can imagine. Tourettes Camp wasn't bad either, mind.
2.5: SLY MOON FUNK
3: They're going on tour
'Imagine if Cult of the Damned did a tour,' said one wishful thinking fan, fully aware of the logistical problems that getting a 10-man plus crew in the same time at once, night after night. Yet, it's happening.
Starting this month, virtually every person involved with COTD will be hitting up Birmingham, London, Brighton, Leeds, Exeter and Manchester to turn one of your local venues into a cult box social. They're bringing Danny Lover with them as well, all the way from Canada, for what is sure to be a collection of silly nights.
3.5: Civilised
FOUR: NEW MEMBERS
The Cult has only been getting stronger since it's reincarnation a couple years back. First, the likes of Manchester young dons, Sleazy F and Black Josh joined the line-up, along with Stinkin' Slumrok and Bisk from the capital. Each with their own unique style and catalogue of solo work – or in Bisk's case, an HMV warehouse of music – they strengthened an already talented line-up. Add to that the inception of Sniff to the cult for this forthcoming project and you've got the most diverse mix of legendary, upcoming and hardworking rappers about.
5: OLD MEMBERS
The likes of Sly Moon, King Grubb, Milkavelli, Tony Broke and Barebase are all back on the new project, Part Deux.
FIVE: BAREBASE
The king of the hook. With the most unique voice in hip-hop, Barebase has graced countless hooks on Children of the Damned material and now on Cult of the Damned, too. From You and Your So Called Friends to Part Deux to Civilised, has there ever been a Barebase hook or verse that didn't stick in yer head for 6-8 weeks after?
and finally…
FIVE: They gave Offie Mag these wonderful five or so minutes…